Berriozábal is a small town in the Southern State of Chiapas. It is located only 15 miles, but over 45 minutes away from the State's capital, Tuxtla Gutierrez on poorly maintained roads. This is the location of the "Villa Crisol" Juvenile Detention Center, one of only two detention centers for youth in the whole state. Youth spend months or years here living out their detention sentences – separated from their families– in this remote location.
It is well known that youth from ethnic and racial minorities, such as indigenous youth, are overrepresented in the Mexican Juvenile Justice System. These are youth who come from impoverished backgrounds, with very little understanding of the laws and, in some cases, who don't even speak Spanish. Yet, they are detained and placed in a detention center miles away from their homes.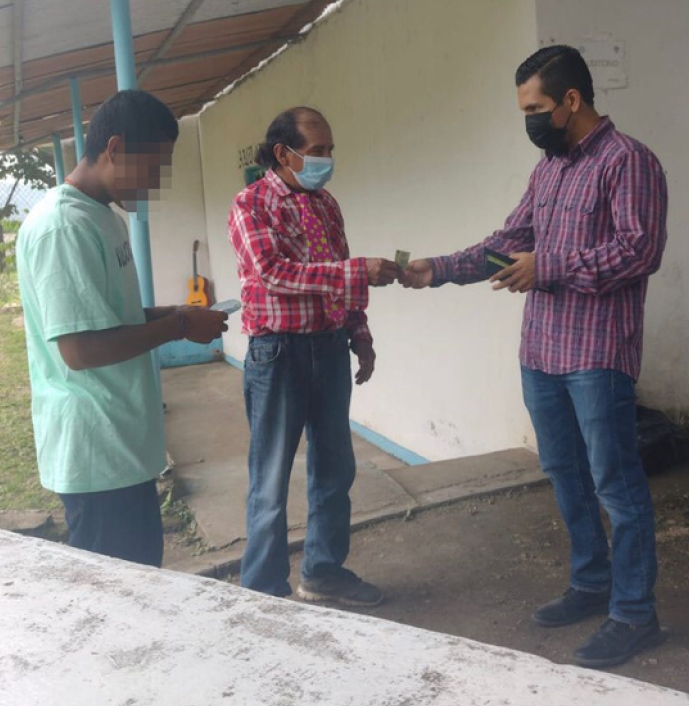 Furthermore, the Juvenile Justice System asks these youth to have visitations from their families to "prove" they have a solid family that will support them once they leave, but they do nothing to facilitate these visits. Most families cannot cover the expense to travel to another town as they have to work extensive hours. They would love to visit their children, to let them know they are still cherished, and to relieve their loneliness, but when they make less than the minimum wage ($8.40 USD) per day, a bus ticket seems completely out of reach.
JJAI provides transportation and meals to the families who want to visit their children in detention but cannot afford to do so. This is a part of our Mobilize and Empower Project and we are very happy to continue to provide this assistance to as many families as possible. This past June 12, three children and their parents benefited from this project. Personal hygiene kits were also provided to each youth, helping the families cover their children's needs inside the detention center.
It is very emotional for our team to be able to help these families in such a way, while also realizing the enormous need for help in the rest of the country – it can be overwhelming. We will continue to provide assistance where possible as it is imperative to let these children know that there are people outside who support them even through hard times.